To purchase a B&D Door Opener from our online shopping, click HERE.
"B&D are one of the great iconic Australian brands built upon qualities such as reliability, ingenuity and innovation."
B&D first came to prominence in 1956 when they first unveiled their revolutionary B&D Roll-A-Door. This went on to become a prominent feature on Australia's urban landscape, lining house after house with their aesthetically pleasing and extremely functional garage door series.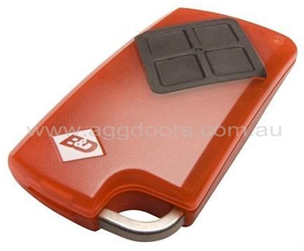 Since then, B&D has continued their research in garage doors as well as their operators. B&D is now not only a leader in garage doors, but garage door openers as well as sliding gates, swing gates and gate openers.
Extending their field of expertise has lead them to be one of the most respected and accomplished brands in the industry. Continuing to research and develop their products, B&D hopes to establish themselves at the top of the industry and be the benchmark in all things to do with garage doors.
Some of B&D's most successful door openers include the Controll-A-Door P Diamond, the Firmamatic, the Shed Master and the Controll-A-Door 4. These products were designed with their customers' needs in mind, having features like super quiet operation, courtesy lights and battery backup in case of a black out.